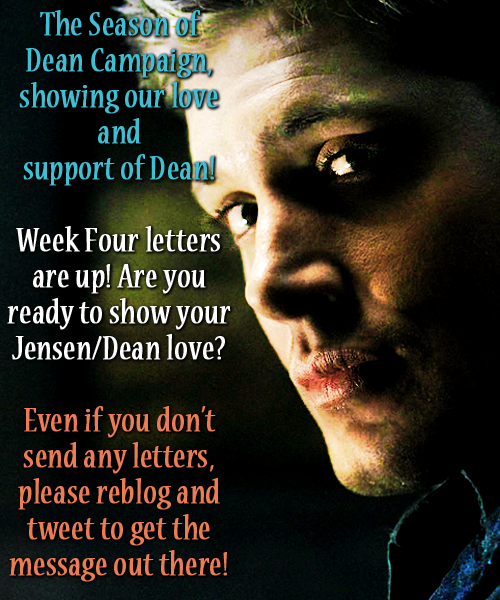 Are you ready to show your love and support of Jensen Ackles and Dean Winchester? This week, we have two letters to send out. Ideally, you should send a copy of each (or multiple copies of each if you can afford it) to all three SPN contacts--but we want everyone to do whatever they can.
The 1st letter for week 4 is the Jensen Ackles Support Letter.
The 2nd letter for week 4 is the Dropped Stories Letter.
For addresses, more information on the campaign and how you can help, as well as links to the previous weeks letters, go here: The Season of Dean Campaign!
Sorry folks, I didn't get up the week three letter, but you can find it in the links above. Thank you for whatever support you can provide! :)